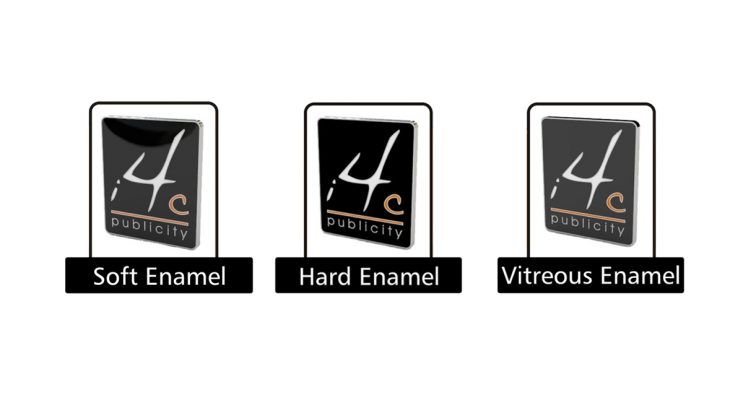 Here at i4c Publicity, we offer a range of different pin badge finishes. However, we often get asked which finish is best, and the truth is that it all depends on your project and the look that you desire. 
Below, we've gone into more detail of the pin badge finishes that we offer… 
How to Choose Different Pin Badges 
Soft Enamel 
This is a popular finish for badges, as it is high quality but low cost. The process to make this involves stamping the design onto your chosen metal, and then filled with coloured enamel. This is then baked to become hard enamel. This creates a dimensional look, as the metal borders surround each colour. This can get finished with an epoxy resin coating, making it appear with a smooth finish whilst also having a protective coating. Without this, soft enamel badges will appear with a textured and bumpy finish. 
Soft Enamel is perfect for: 
Hard Enamel 
With hard enamel, the enamel is added to the same level as the metal die lines, and each colour is baked individually. This can mean that there is a greater cost involved. Once complete, the badge is polished to finish the process. Because there are so many polish steps involved, the badge can sometimes achieve less detail, and also means that the metal lines can sometimes spread in the production process and be thicker than the original design. 
Hard Enamel is perfect for: 
Awards 

Corporate Lapel Badges 

Traditional Badges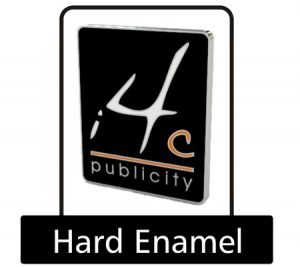 Vitreous Enamel 
Vitreous enamel starts in the form of powdered glass, which is stamped into the metal. It is then fired at a high temperature until it melts together, and polished to a high standard. This is therefore a very durable badge finish and also gives you that extra wow factor. 
Vitreous Enamel is perfect for: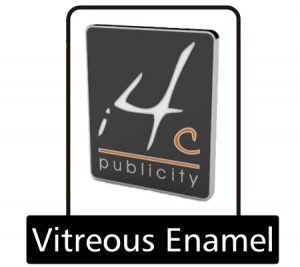 Die Struck 
These are very economic and great for 3D designs. They are made by pouring molten metal into pre-prepared moulds – where the enamel is hand filled – and then fired and end up looking slightly recessed. This also means that the metal details which separate the colour enamel are raised. You can also choose to put a thin layer of epoxy on top, if you desire a smooth finish. They are also great to replicate logos perfectly. 
Die Struck is perfect for: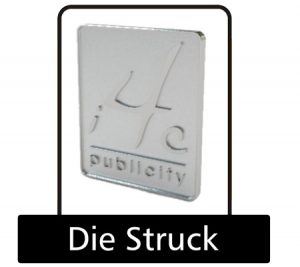 Printed Metal 
Printed metal finishes are recommended for intricate designs and detailing, as well as shades or gradients. The design is offset printed on metal, with an Epoxy coating then added to increase durability. 
Printed Metal is perfect for: 
Complex designs 

Charity Badges 

Promotions & Giveaways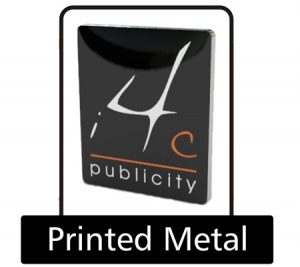 If you're still not sure which pin badge finish you should choose, contact our friendly team of experts now who will be happy to advise you.