Promotional Merchandise Ideas for Bank Holiday Weekend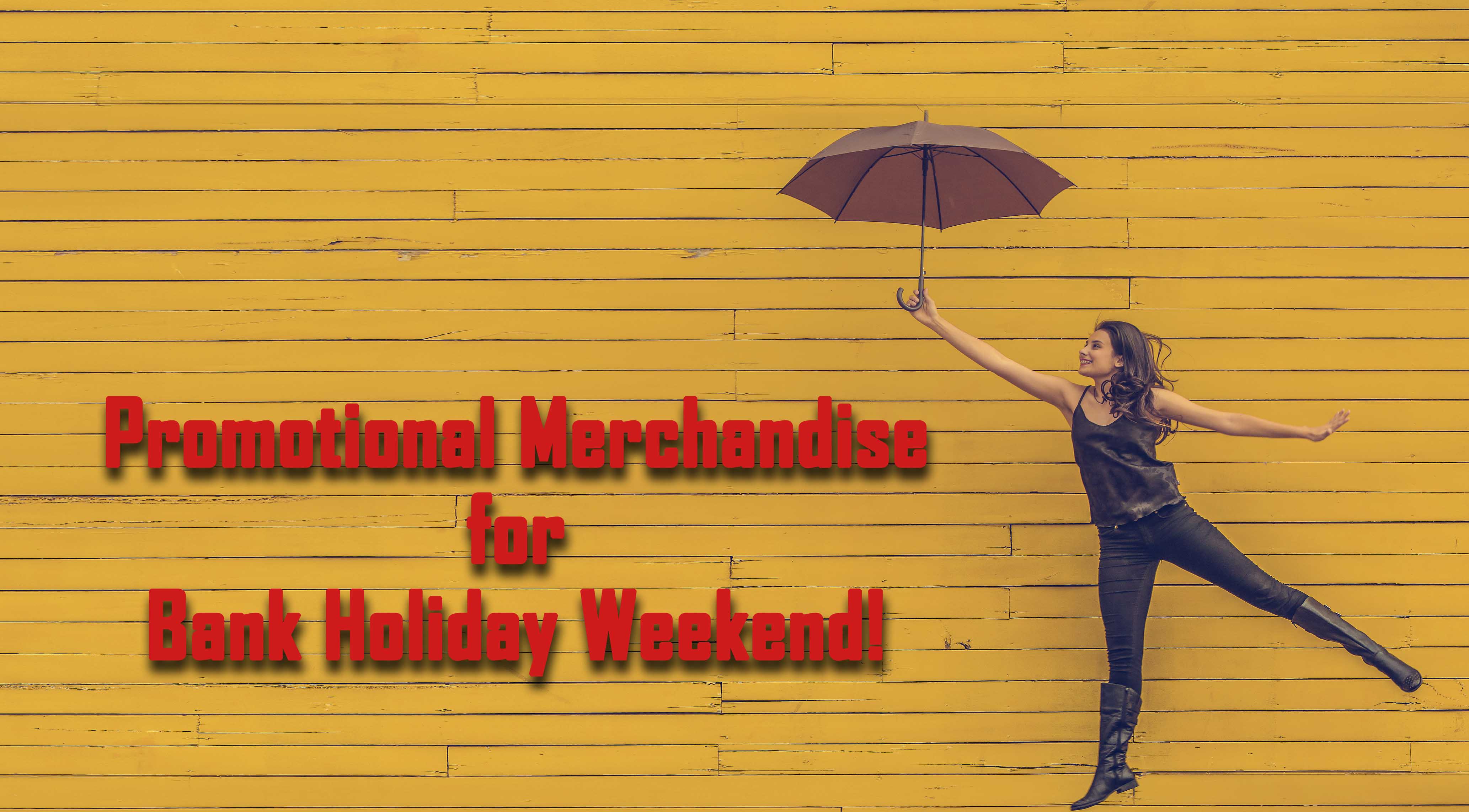 Rain or shine, the bank holiday is on it's way. Here are few tips to make the best out of the bank holidays and use promotional merchandise to market and increase your brand awareness.
A seriously long Bank Holiday
If you plan your holidays and annual leave well, you could have a long holiday of 18 days! yes, you heard it. 18 days of long holidays!
To take the maximum advantage, book holidays from April 18th – 28th. The rest of the holidays will automatically tag on.
Good Friday falls on April 14th and Easter Monday on April 17th. May Bank Holiday falls on May 1st. If your last working day is April 13th, you can return on May 2nd. The 18 days will consist of 3 bank holidays, 6 weekend days and 9 working days.
Promotional Merchandise for the Holidays
We have brought together a hand-picked selection of bespoke promotional merchandise ideas to help you make the most of the long weekend.
We at i4cpublicity aim to manufacture and supply high-quality promotional merchandise for various Schools, Universities, corporate organisations, clubs, charities etc at affordable prices.
Personalised Bags
A good bag not only catches the attention but is also functional. There are various attractive options to personalise a bag. Premium natural cotton bags, lunch bags, jute shopping bags, woven and non-woven tote bags, canvas bags, polyester bags, drawstring bags, paper bags etc, to name a few.
View our range of Custom Bags here
Custom Water bottles
A bottle is a simple merchandise with great value. From a runner, gym enthusiastic, traveller to a lazy garden lounger everyone loves a water bottle. Along with sports water bottles, we also manufacture collapsible bottles and take away mugs.
View of Custom Water Bottles here
Up for an adventure?
We have the active people covered too! From aluminium torch and camping lights to tool kit, swizz knife and measuring tape, we can customise merchandise to meet your requirement.
View of Custom Tools and Adventure gear
Personalised Umbrellas
It wouldn't be a traditional Bank Holiday if there wasn't a chance of rain! Those who know the British weather know that it's always 'sunny with a chance of rain'. Our range of umbrellas are weather resistant and durable. They are not only cost effective but also a perfect merchandise that is also useful for any home. The logos on the umbrellas stand out very well serving as an effective brand promotion.
View our Range of Custom Umbrellas
Promotional Scarves
Scarves are all an all season hit. They not only serve merchandise but also as a fashion accessory loved by everyone. We manufacture 100% silk scarves to associations and corporate organistions.
We are also a leading manufacturers of custom badges, key chains, medals, coins, car grill badges, ties, tie clips, cufflinks, metal products, pennants, shields and plaques, fridge magnets, wristbands and other custom merchandise.
Call us now on 024 7666 7440 or email us for a no-obligation FREE quote.